After having spent more than half a year in Asia (and one week in Western Australia), it was time for some new adventures. So I decided to visit the Caucasus, before heading to Brazil for the carnival 2017. I was able to get a very cheap flight ticket from Kuala Lumpur to Tehran in Iran, where the Caucasus adventure began. My favorite carrier AirAsia operated this 8+ hours flight for less than 150 USD - a deal that I couldn't resist. As it is easy to obtain a visa on arrival with a German passport, it was clear: Iran will get its shot.
Researches that I have done beforehand said, that the visa on arrival shall cost 50 EUR, so I was prepared with some money which I didn't use for quite a while. But the procedure was quite painful, as it took forever to finally get the visa. And, of course, it was more expensive than announced. After filling out a form, presenting a travel insurance confirmation and paying 75 EUR, I finally got my Irani visa.
After more than two hours of waiting (the flight was already delayed by more than one hour), I received back my passport and was able to pass the immigration. I could find a (Taiwanese) fellow to share the taxi ride to the city center, which is more than 50 kilometers away from the Tehran Imam Khomeini International Airport. The taxi ride cost 20 USD, so it was 10 USD per person. Reaching the hostel at around 6am finally, it was time to get some rest. I stayed at the »Tehran Hostel in Tehran (highly recommended) and paid 10 USD per night for a dorm bed (breakfast included). After obtaining a rechargable metro card, I made my way to a currency exchange office in order to exchange some Euros to Irani Rial.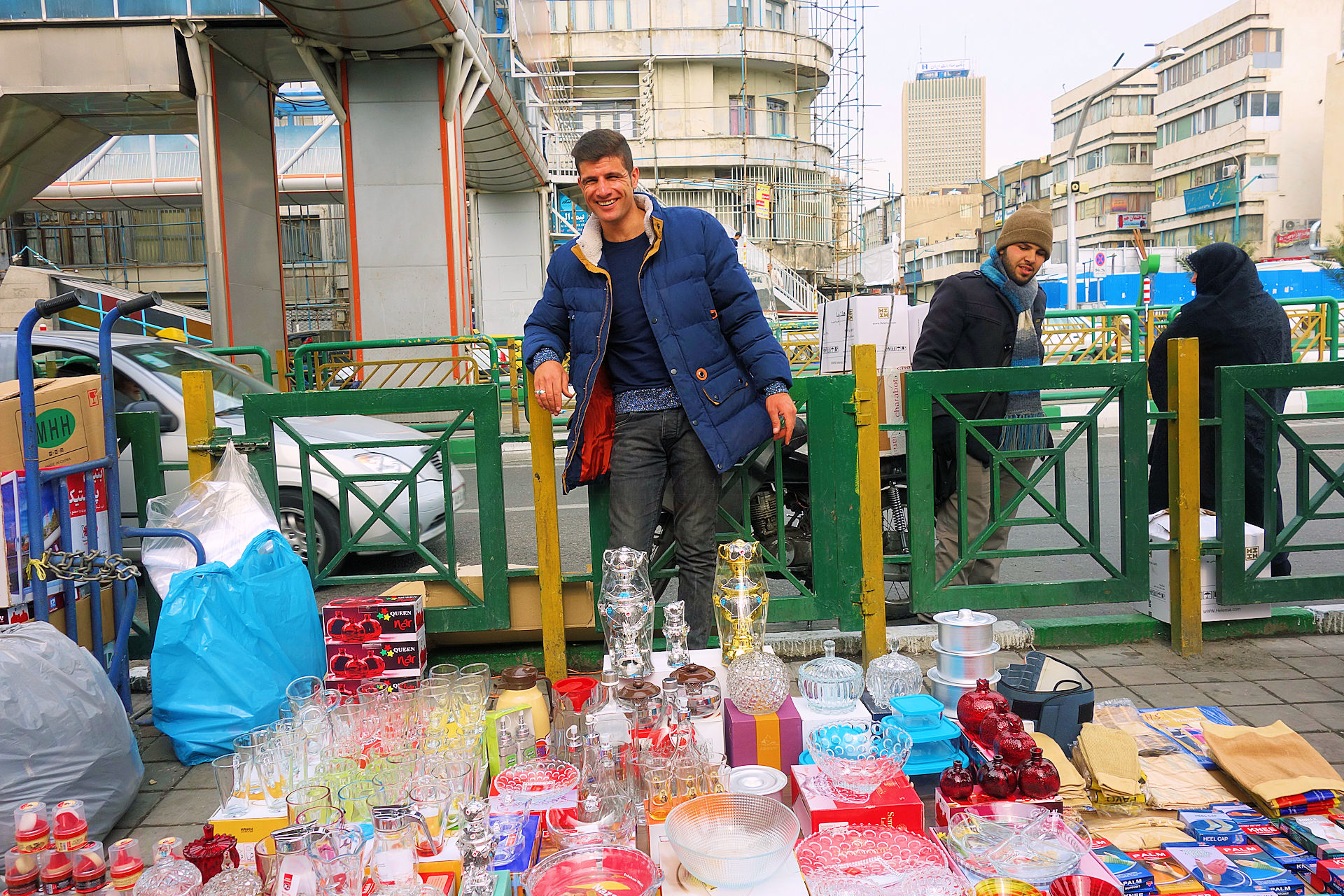 Happy Irani street vendor in Tehran, selling ceramics, vacuum cleaner bags and way more
Right after exchanging some money, a group of young Irani guys spoke up to me and after some chitchat, we took some selfies together. Generally speaking, the Iranis were more than friendly and the hospitality was unbeaten. Once my metro card was out of credit, an Irani offered to use his card to let me pass into the BRT system, as I just needed one very last ride back to my hostel and I didn't have any Rial left to recharge my own card. On the first of my two days in Tehran, I went up to the »Tochal Sport and Recreational Complex, Tehran's mountainside in the north of city, where I met another bunch of young Iranis who also wanted to take some pictures with the foreigner.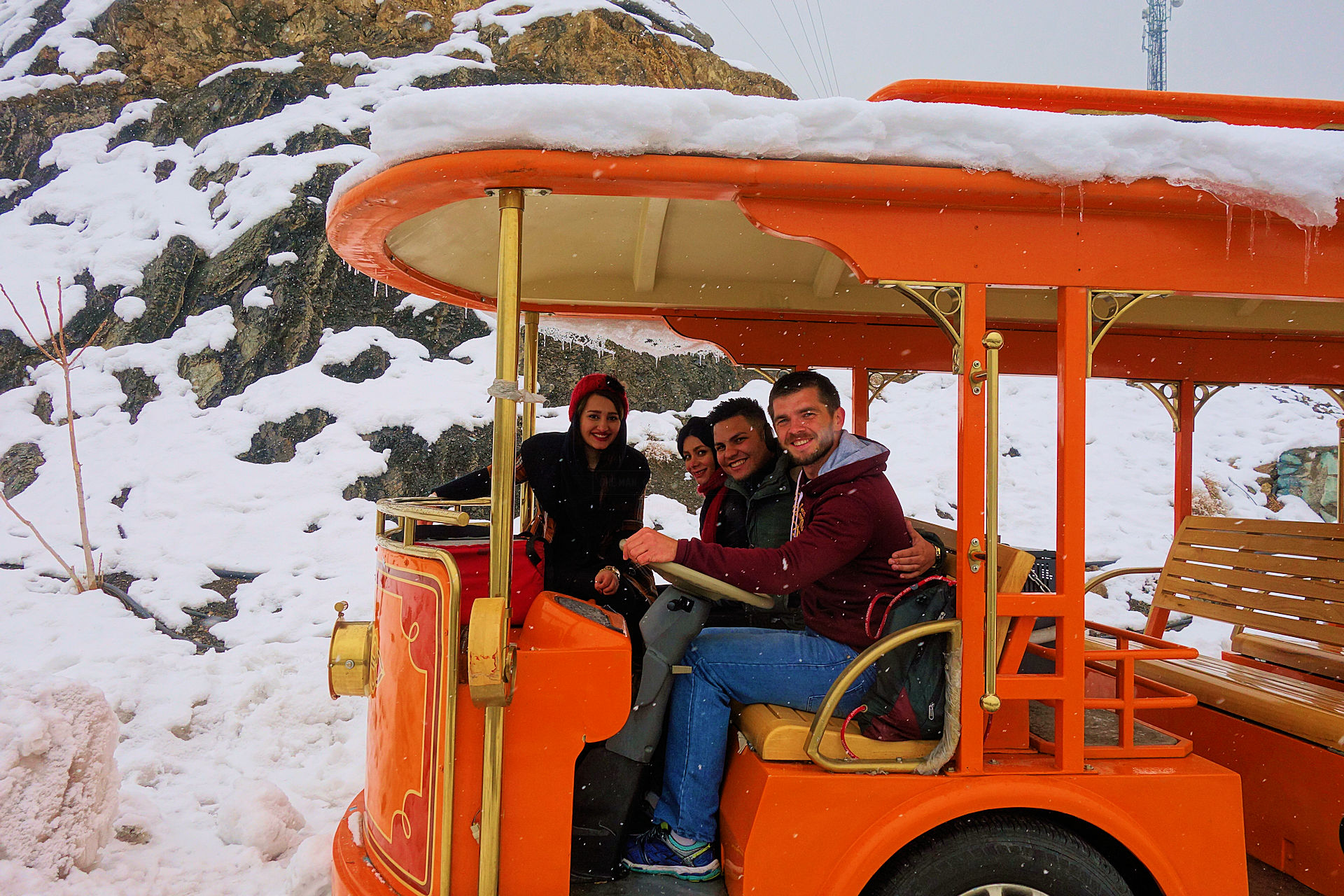 New friends made in Tochal, Tehran's mountainside in the north of the city
Later on, one girl, Melissa, saw me going up some steps towards the mountains where I wanted to start my drone. Without knowing me (I just asked her to take a picture of me half an hour before), she got some coffee for both of us (it was freezing cold) and stayed with me for hours. She is a graphical designer and showed me some of her incredible work on her phone. She brought me also to a coffee shop, where she designed and painted the wall decoration. We had some milk shakes and went afterwards to the pet shop next door, where the owner had a box with newborn kittens - so cute! He said, they were found without her mum in the street just the day before, so possibly, it was their second day on earth.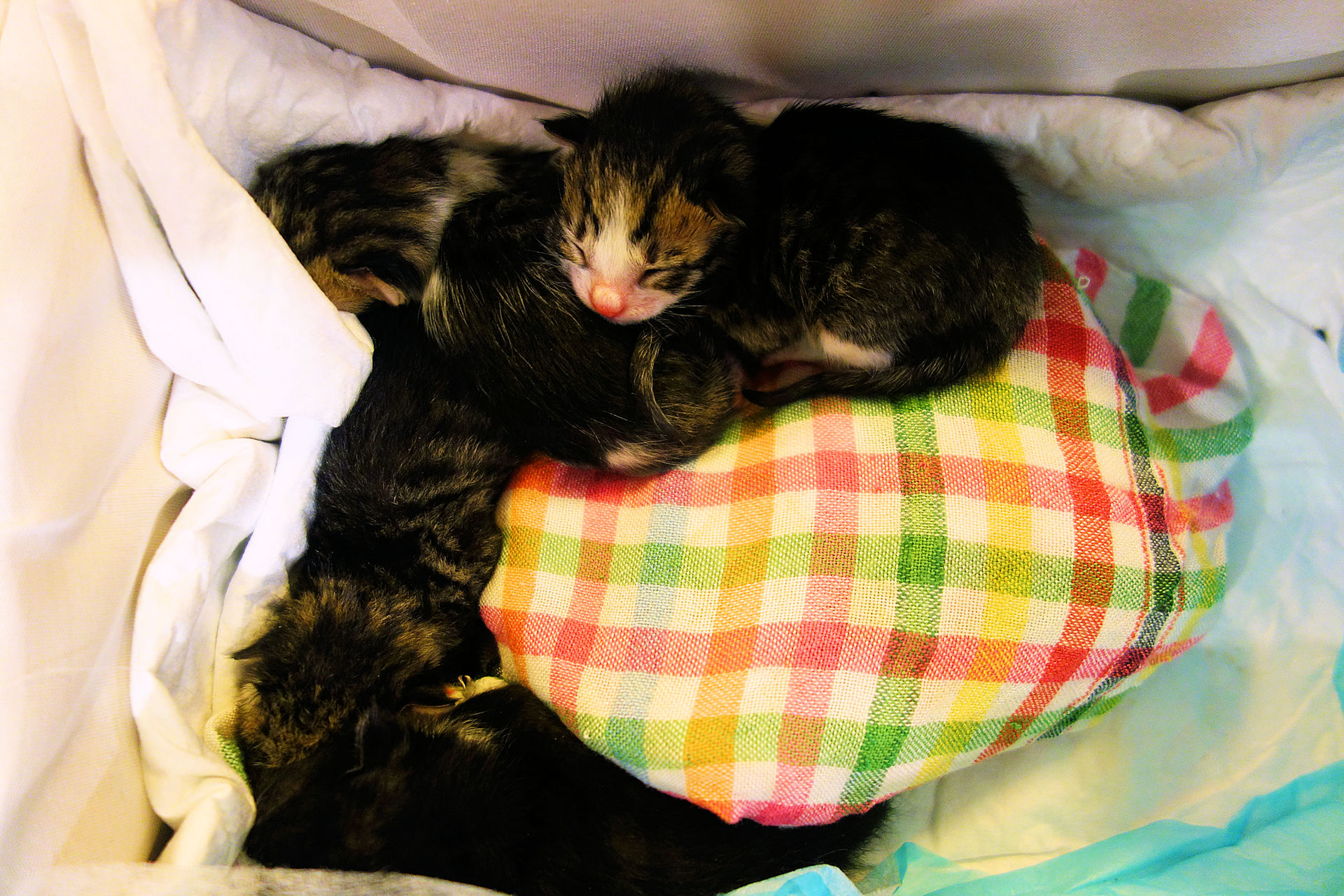 Newborn kittens, found in the streets of Tehran without her mum on their first day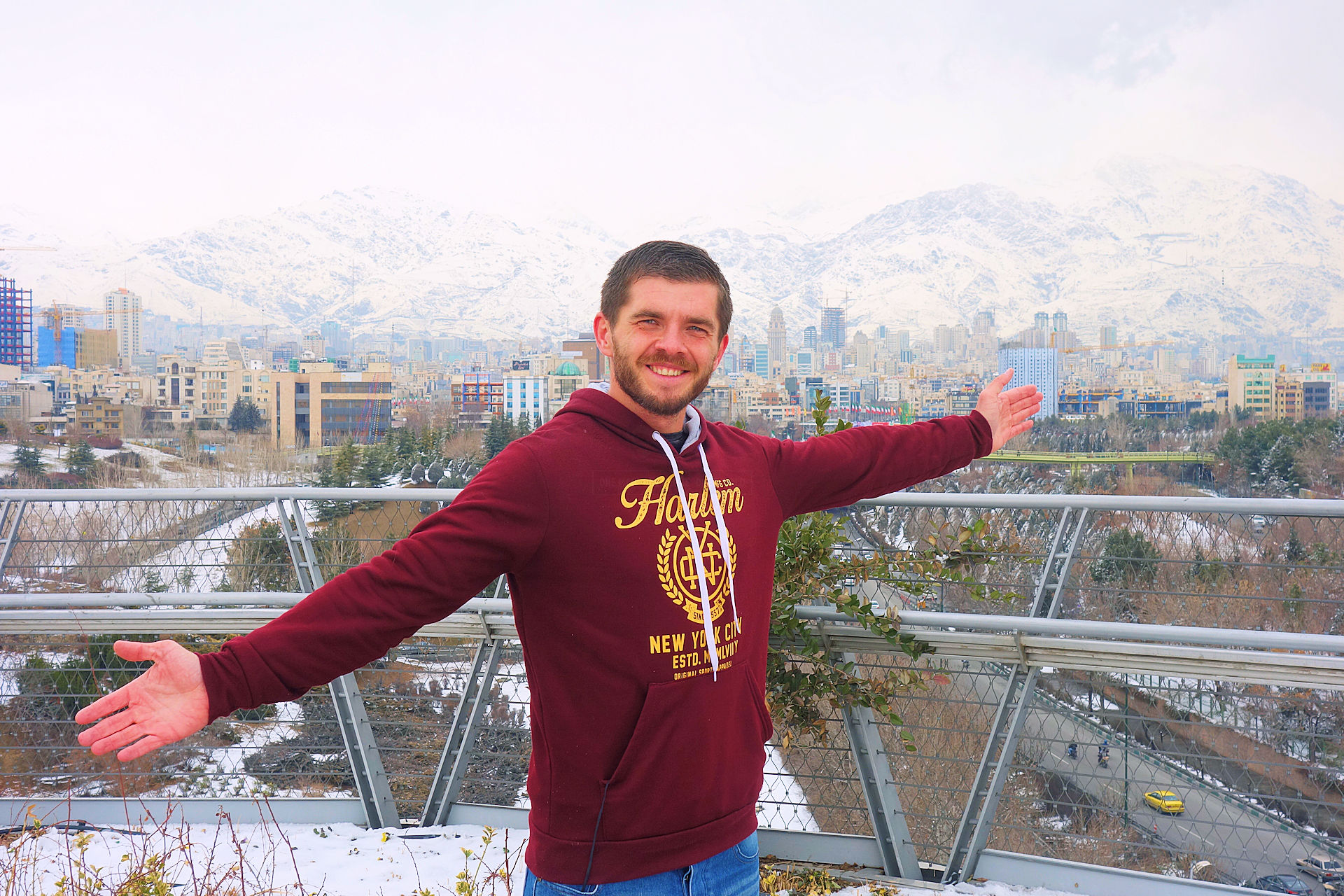 Me on the Nature Bridge in Tehran
I enjoyed my time in Tehran and its surroundings a lot. Iranis are extremely friendly and I have felt safe at all time (way more than in South America or South Africa). Tehran offers quite a lot, including the ski resort Tochal in the north of Tehran. The living costs are not as cheap as places in Southeast Asia, but definitely affordable. Tehran, I will be back fore more (most likely when it's not that cold ;)).